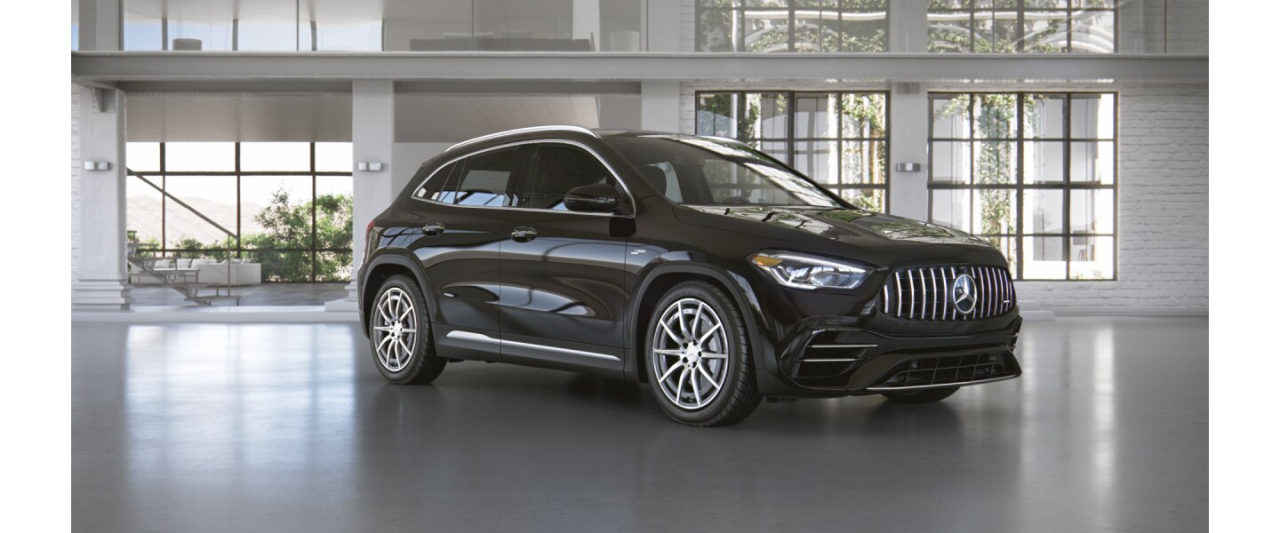 The German manufacturer planned to introduce a new 2021 Mercedes-AMG GLA45 compact SUV at March 3, 2020. After everything that happens around the virus corona, the presentation will be delayed. From factory in Stuttgart comes the new most powerful Mercedes GLA edition, which will be offered in two versions of the same engine. There will be a difference on the outside but also on the inside where the sporting details arrive.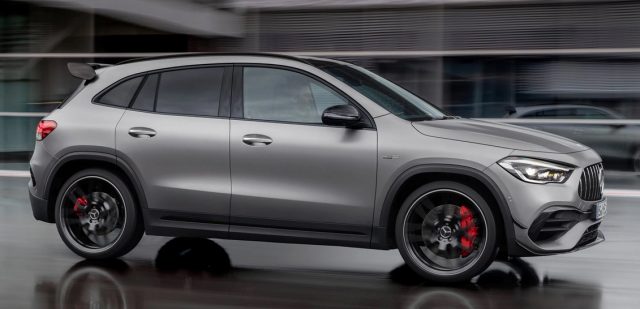 2021 Mercedes-AMG GLA45 Exterior
The biggest difference with the regulatory SUV is the different grille. Still, it's no different than the one we've seen with AMG models. The sharp appearance from the front is accompanied by the same tongue at the back. Let us also mention that the designers have installed a very epic spoiler that fits into the final image.
2021 Mercedes-AMG GLA45 Interior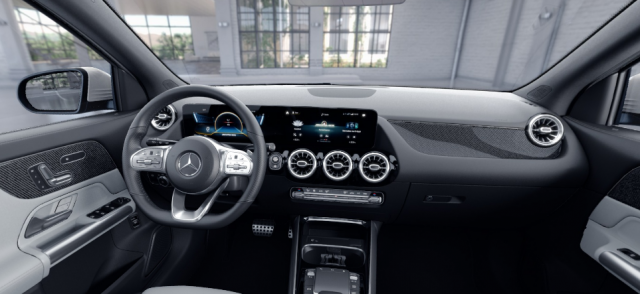 The interior also emphasizes sports performance. First of all, metal foot pedals, a flat-bottomed steering wheel and sports seats first fall into my eyes. The official pictures are dominated by these yellow lines, though I'd personally like to see the red color.
2.0 L 4-cylinder Engine Performance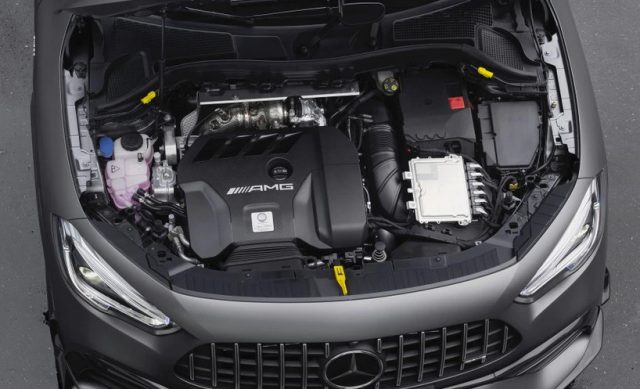 Under the hood lies the well known turbo charged 2.0 L 4-cylinder offered in two output variants. Base model deliver 387 horses and 480 N/m of torque. Power enough to accelerate from 0-62 mph (0-100 km/h) for 4.4 seconds. Top speed up to 250 km/h. An 4Matic + system provide power on all wheels, while AMG Torque Control system provides power distribution between the front and rear axles. Power transmission is done by an automatic transmission with dual clutch and eight speeds.
The same engine with more power bears the mark GLA45 S. More power means concretely 421 horses and 500 N/m of torque. The top speed up to 270 km/h. Accelerates from 0 to 100 km/h in 4.3 seconds.
Release Date and Price
Price starts at $54 500.